FOUNDED IN 1988 BY RICHARD STARK THE HOLLYWOOD BASED BRAND HAS GAINED MASSIVE TRACTION OVER THE LAST YEARS DATING BACK TO THE EARLY 2000'S WHEN BIG NAMES LIKE JAY-Z, LIL WAYNE AND JIM JONES HELPED ESTABLISH CHROME HEARTS AS A CULT BRAND. MOST RECENTLY LUCKI Wore CHROME HEARTS IN HIS "MEET ME THERE" MUSIC VIDEO.
IN 2020 virgil abloh debuted his fall winter 2020/2021 collection for off-white with a custom made arc'teryx dress. the runway was opened by bella hadid featured in the custom made outerwear attire.
Founded in 1994 as a small skate shop in Manhattan Supreme grew into one of the most successful brands to ever exist. Catering to different subcultures its rebellious ideology and counter culture appeal quickly established Supreme as a true cult brand. In 2020 Drake was seen in the SS08 SUPREME x The north face NIGHT SUMMIT for his "when to say when" music video.
Founded by NIGO in 1993 BAPE emerged as a true cult brand in the early 2000's. reaching global popularity amongst world famous Artists BAPE formed a bridge between Japanese fashion and American Pop Culture. the influence of BAPE is undeniably present in modern day culture. In 2022 Nigo released his own Album featuring the song "Heavy" where he made an appearence in the Music Video.
in 2018 virgil abloh debuted his first runway for louis vuitton in the Jardin du Palais Royal in paris he became the first african-american creative director at a French luxury fashion house. kanye west attented the show to support his long time prodigy. at the end of the show the two are seen embracing each other in a strong emotional encounter. In 2021 virgil sadly passed away.
ABOUT DUKESARCHIVE ©
DUKESARCHIVE © is a deeply curated selection
of the best pieces within the contemporary space of Art Music and Fashion. Ranging from six figure art works to second hand jeans, we value the history behind every piece. Our goal is to keep these narratives alive and connect the
people to the pieces.

Thanks to incredible global support we have been able to organize several stores and events in Paris, Munich, Antwerp, Sicilia, Knokke and Los Angeles. Sign up to our newsletter to stay in the loop on the best pieces in the world.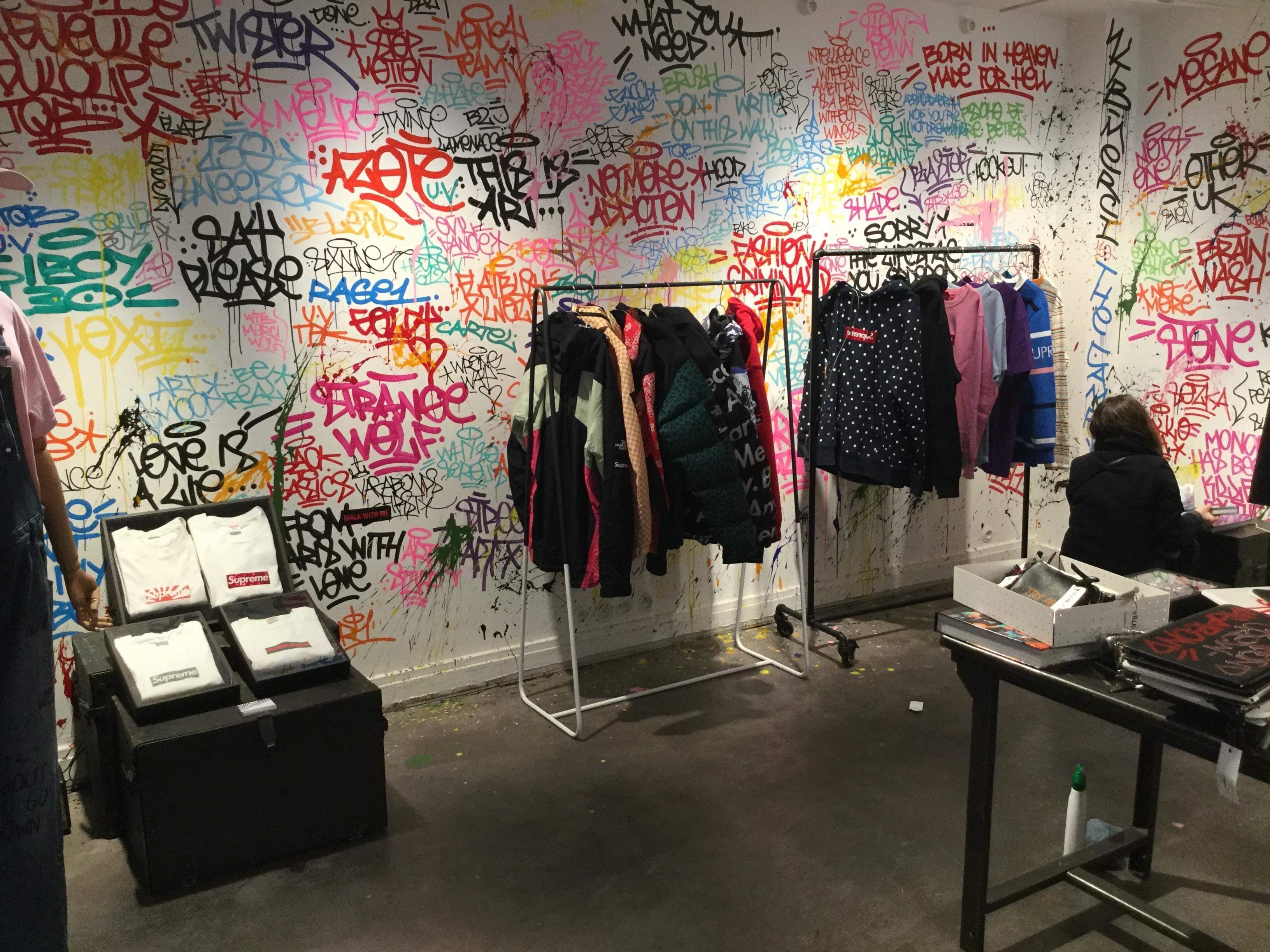 DUKESARCHIVE LOCATIONS
PARIS, FRANCE
In 2018 DUKESARCHIVE © held its first ever physical store event in Paris, France. Located on the Rue De Beaumarche in the heart of Paris - the small exhibition featured rare archive Supreme pieces and saw a ton of traction.
READ MORE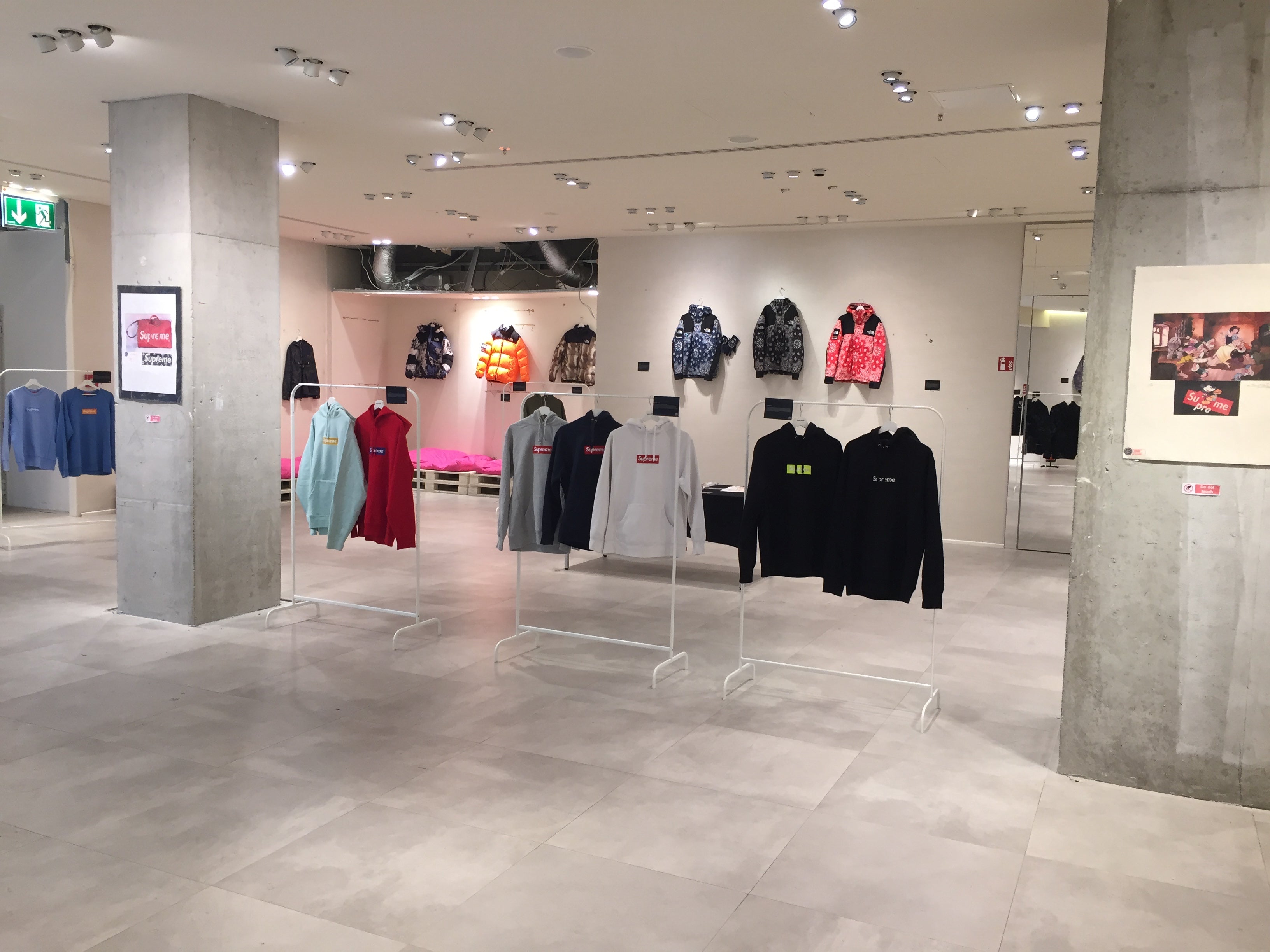 DUKESARCHIVE LOCATIONS
MUNICH, GERMANY
In the summer of 2018 following the small exhibition in Paris DUKESARCHIVE © held a pop up store in one of the most prosperous cities in Europe, Munich. This museum themed exhibition of archive supreme pieces took place in the Hofstatt Mall in Munich, Germany.
READ MORE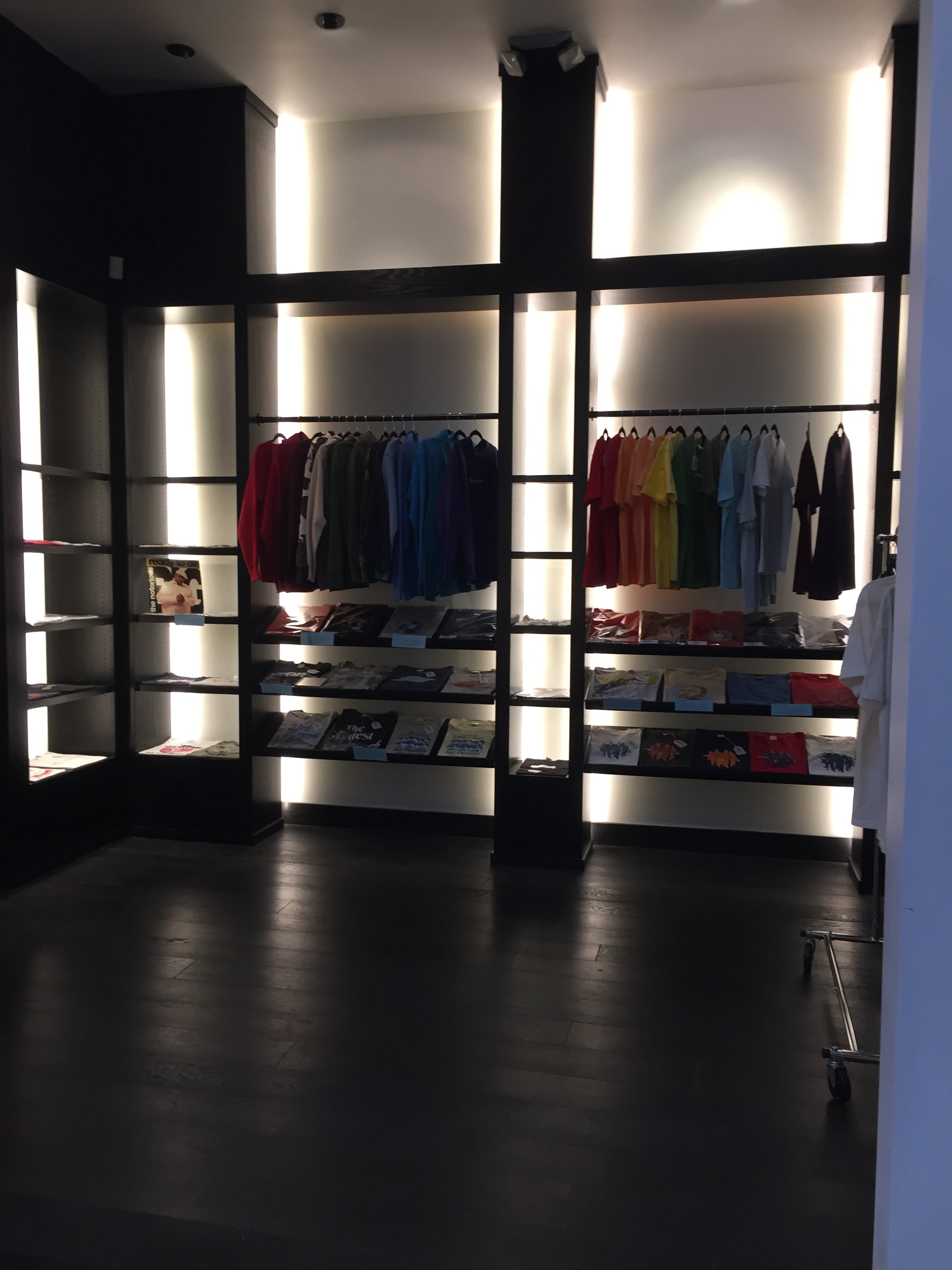 DUKESARCHIVE LOCATIONS
LOS ANGELES, CA
In the spring of 2019 DUKESARCHIVE © announced a special pop up store event in the city of Angels and home to showbizz Los Angeles, California. Exhibiting some of the most rare archive Supreme pieces, this event located on Fairfax attracted a ton of people including some big names.
READ MORE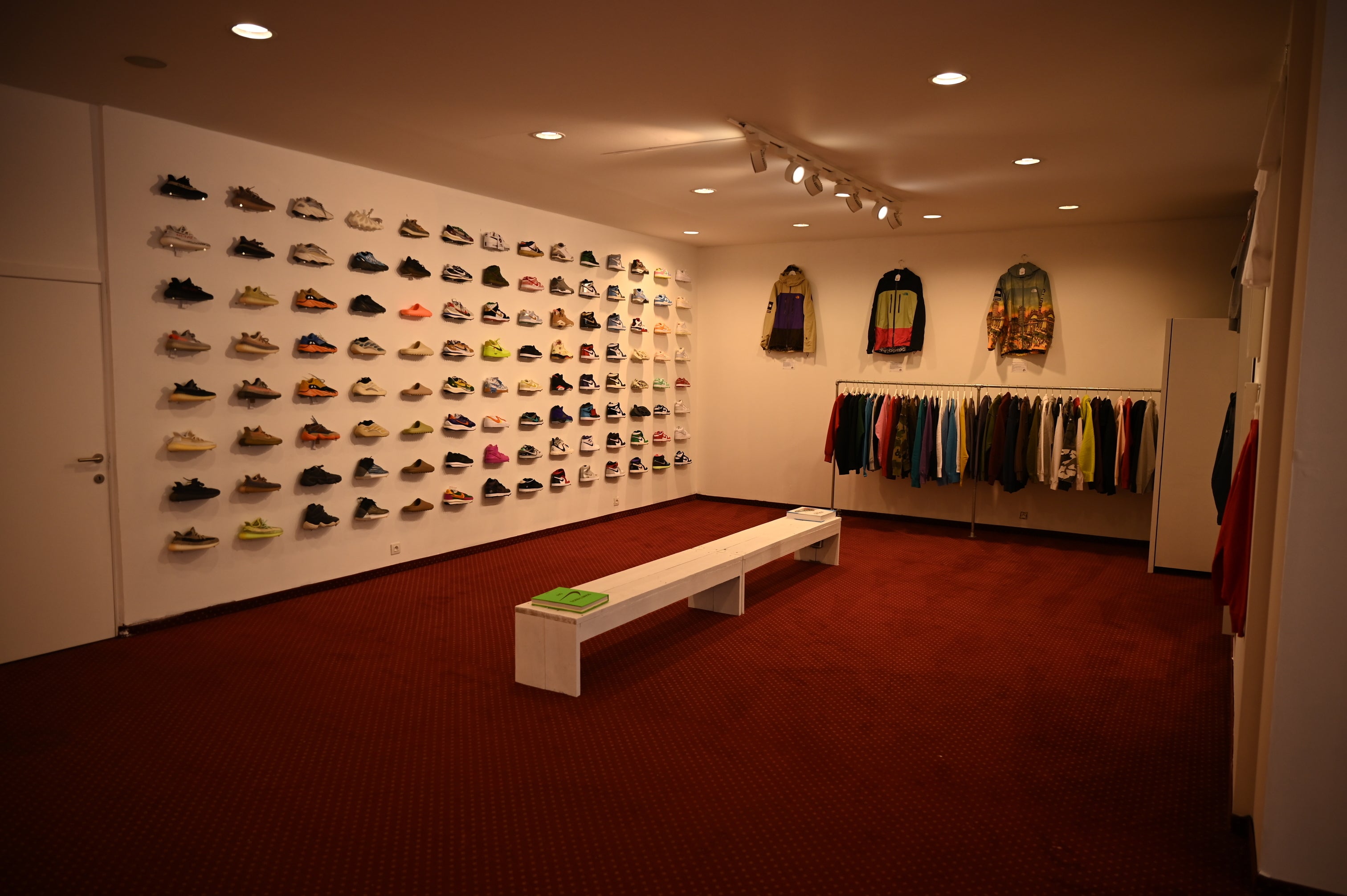 DUKESARCHIVE LOCATIONS
KNOKKE, BELGIUM
In the summer of 2020 DUKESARCHIVE © debuted the first Knokke Pop Up Store on the mundande seaside. Followed by a second store in 2021 in a massive space close to 1.000 square feet featuring an exhibition of archive Supreme, Art pieces and two big sneaker walls.
READ MORE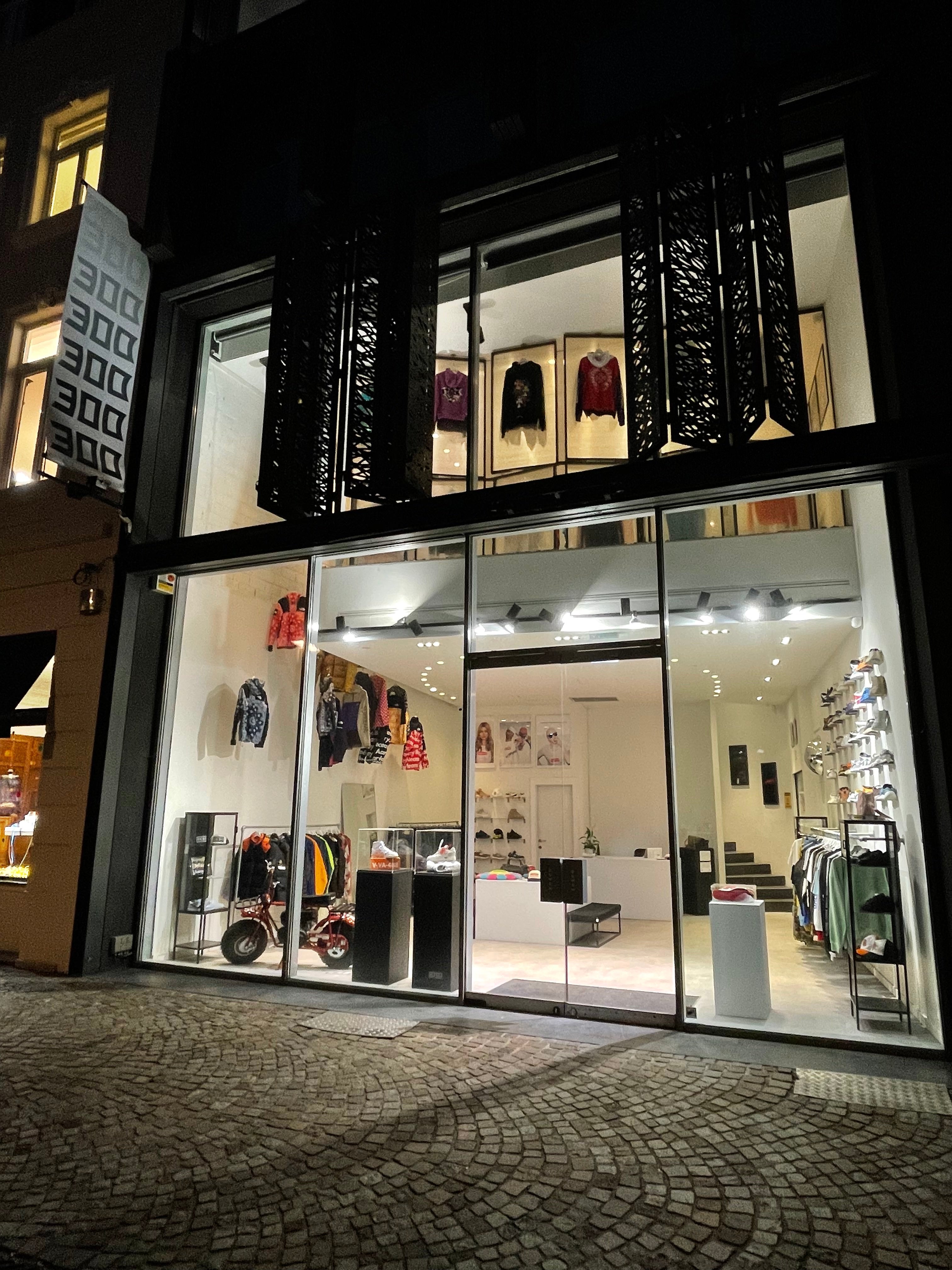 DUKESARCHIVE LOCATIONS
ANTWERP, BELGIUM
In the summer of 2019 DUKESARCHIVE © debuted the first ever streetwear and sneaker store in Antwerp, Belgium in the form of a 6 month long pop up store. This was followed by a second iteration in the summer of 2022.